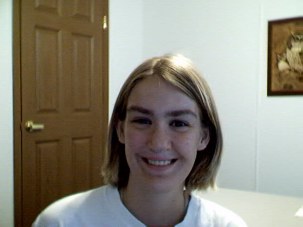 Click on my picture to chat for FREE! or visit the message board!



My name is Deidre, and I was born on January 7, 1977 in Nashville, Tennessee with a bilateral cleft lip and bilateral cleft palate. No one really knows why I was born with these birth defects, no one in my family ever had a cleft or any other birth defect, and my mother was very careful about what she did when she was pregnant with me. So, it remains a mystery, and that suits me just fine. My life would not be the same had I not been born with a cleft lip and palate.

Being born with any kind of difference, especially a physical one, an obvious one, makes it hard on any child, especially during the teenage years. I had to endure much ridicule, name-calling and teasing. I rarely had a date, had few friends and was made fun of nearly round-the-clock, even by adults. So, why, you ask, am I glad to have gone through all that torture?

I believe that any person who has to go through any hardship as a child or adolescent has an advantage over those that don't. We have an ability to sympathize that others don't, we become much stronger people and develop much more close-knit support systems.

So, I have created these pages to not only showoff and give long-overdue applause to my support system, but also to help others who may feel all alone or are just beginning to form their support system. So, to all you new parents, information seekers and support seekers, WELCOME, and I hope you find what you are looking for in these pages.